The Black Forest is the location of many fairy tales and legends. Although we never saw witches or mermaids, we did get to explore some of the history of this area in person. Huge, rolling hills covered in evergreens span the horizon, with charming clusters of houses randomly scattered about.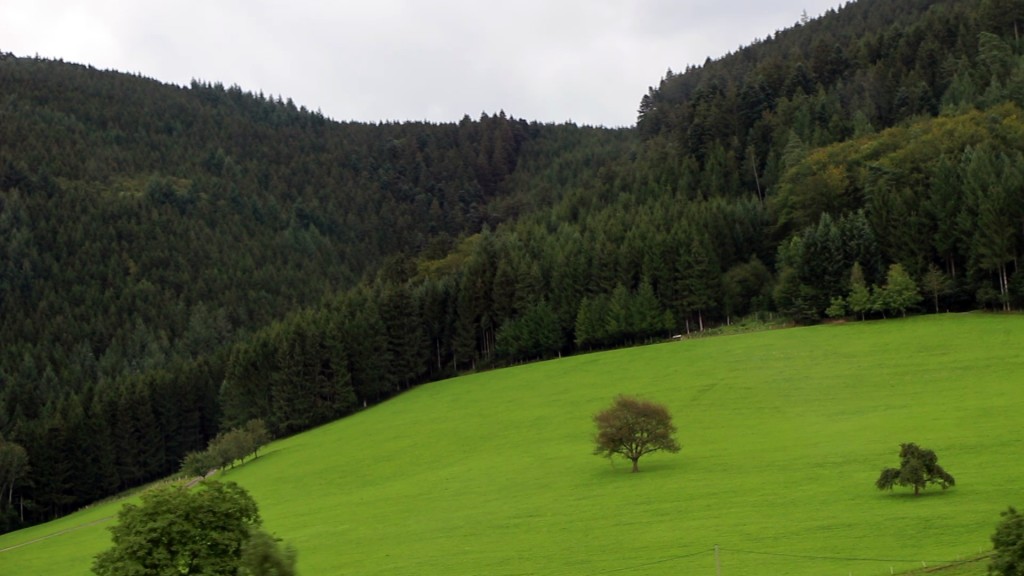 We visited three distinct locations on this excursion:
Schwarzwälder Freilichtmuseum
The Black Forest Free Light Museum (literally) is an open air museum showcasing a number of homes which once existed deep in the Black Forest. These homes or farm houses were disassembled, trucked out of the forest, and reassembled in this museum yard so that they could be preserved.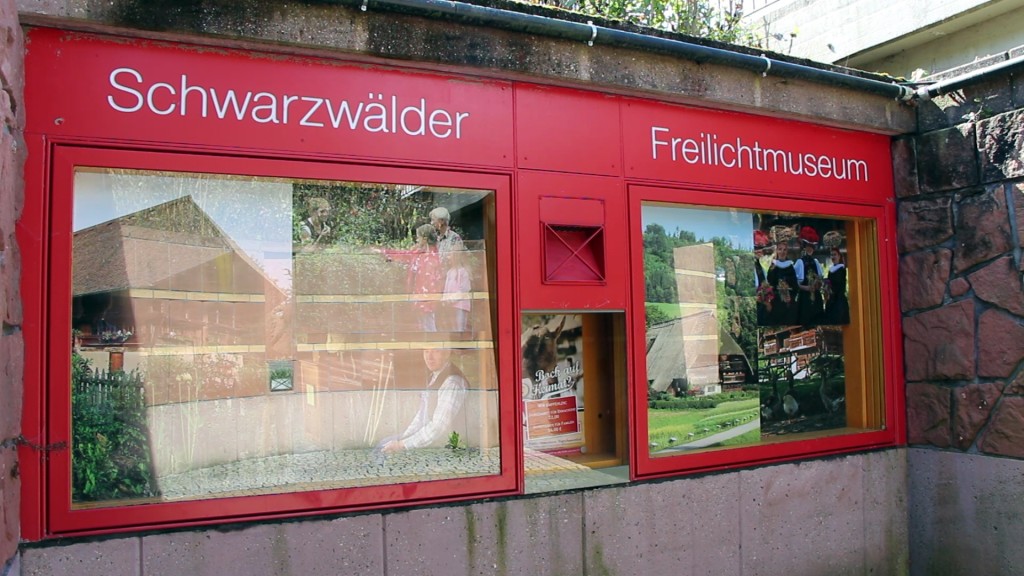 There were a number of houses, each with variations on the type of roofing used and the general layout inside. These differences had to do with the original location of each house. Those further north would use straw roofing to improve insulation, for example.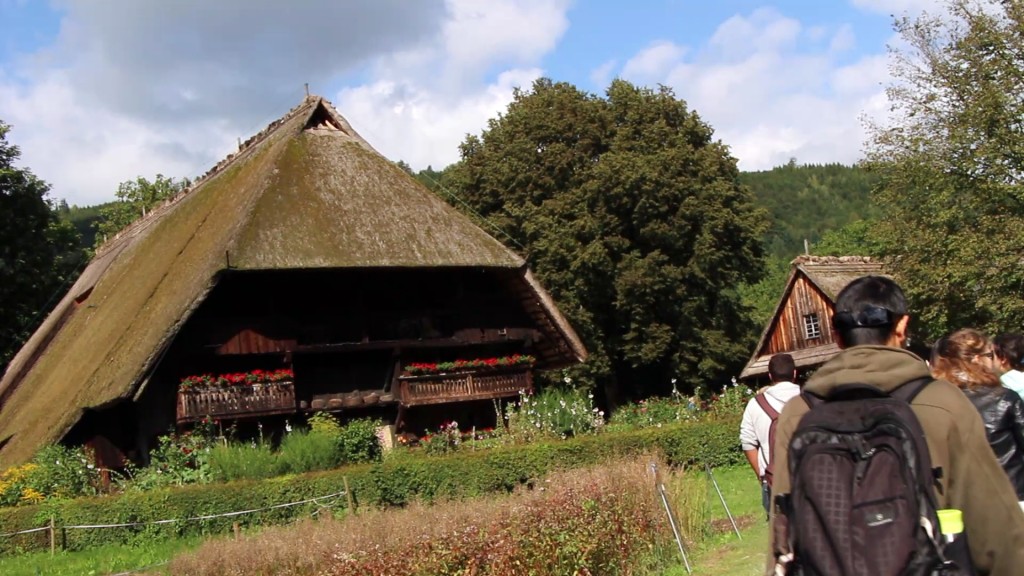 Also on display were some of the societal characteristics of these past villages, including traditional clothing. These two ladies walked along the trails wearing red hats. These hats would have indicated the eligibility of a woman, and the effect of this was in enforcing modest interaction between boys and girls. A boy found alone with a girl in a red hat would have been a problem.
Naturally, while we were there we enjoyed a piece of Black Forest Cake. Soaked in Kirschwasser (cherry liqueur), it was a delicious complement to our Bratwurst Spezial lunches.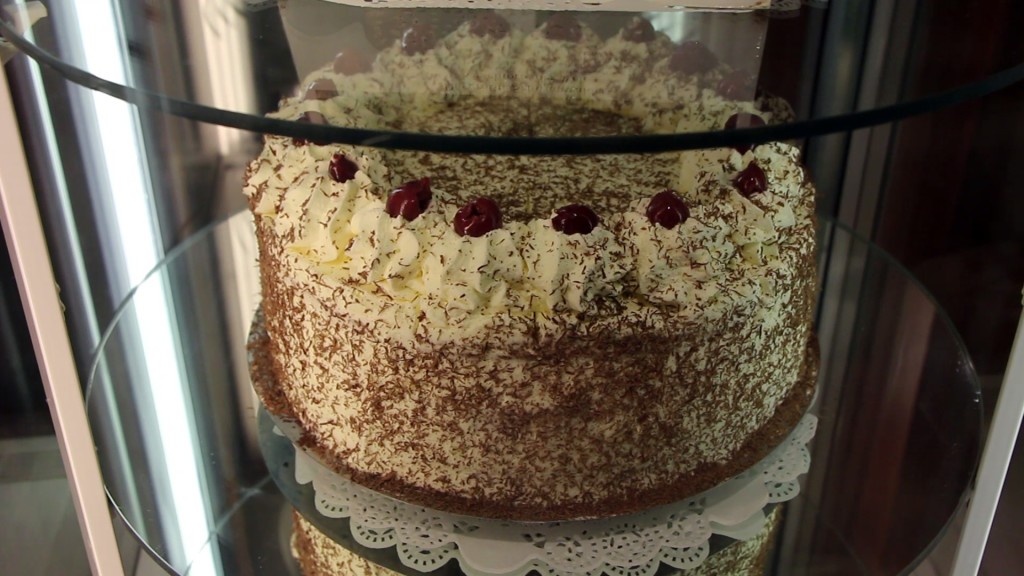 The museum also had the stereotypical German timepiece for sale: the cuckoo-clock. As our tour guide was quick to point out, most Germans indeed hate these things.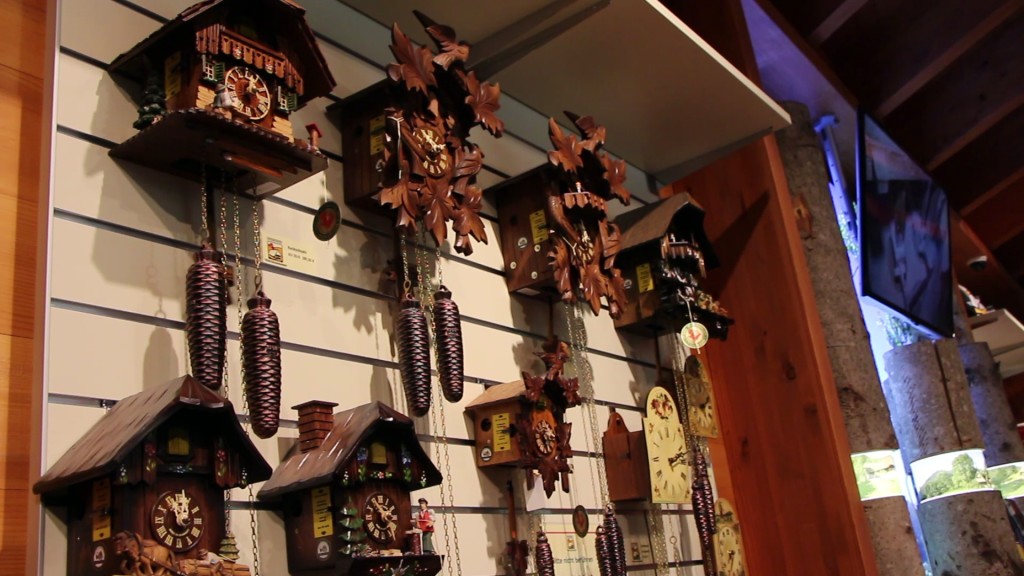 Mummelsee
Once we left the museum, we made our way to the Mummel Sea, which is in fact only a small lake. What is particularly interesting about this lake is the altitude: 1,036 meters. It was a serious climb, and the pressure difference was noticeable as our ears popped.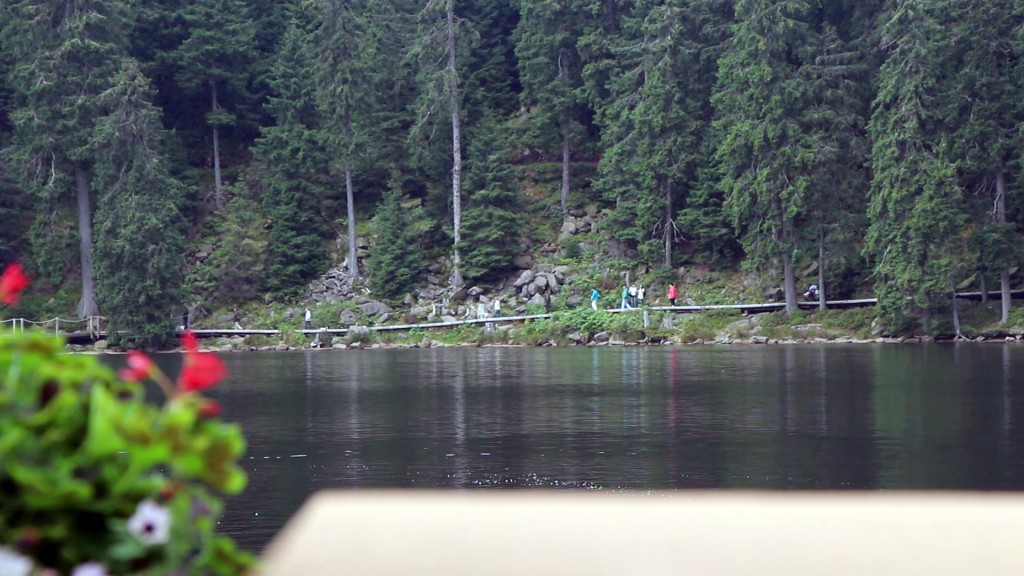 The myth of this lake is that there are mermaids who live beneath the surface, who are only active after the sun sets. There is also a water king, and it is impossible to not think of King Trident and Ariel here.
The view from this high in the mountains was quite astonishing.
Baden-Baden
After hiding from the rain and getting more Black Forest cake, we piled back into the bus to reach our final destination: Baden-Baden, Baden-Württemberg.
Baden-Baden is, as our tour guide put it, a city whose culture is built on deception. The architecture and art that defines this city is all borrowed or copied verbatim, often creating interesting anachronisms. Some buildings have combinations of styles, hand picked as desired by whoever commissioned the building.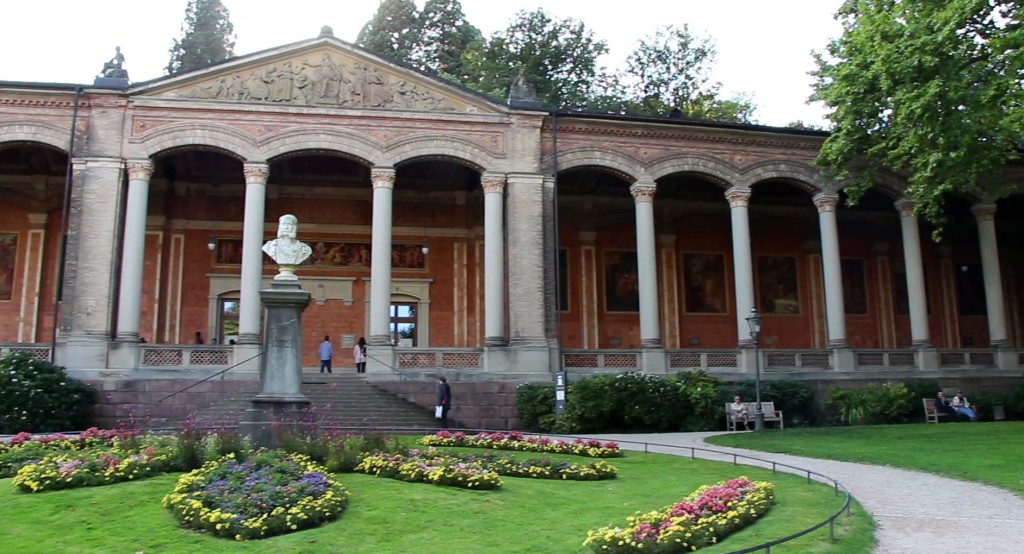 It is also a city of wealth and status, where the social elite could gather and socialize. A casino, natural spring spas, theaters and an opera house attract the well-dressed from around the world.
This is sadly the last official excursion of the Heidelberg Summer School. Ranging from 22 – 25 Euros, these excursions were an excellent way to see more of the country, and the tours provided by the guides (Jonas in particular) were very insightful into German history and geography. Very much worth the time, and the early mornings!