As the bus was crossing the bridge at the Germany-France border, our tour guide announced, "I hope you all brought your passports!" Very funny, thought a number of us who were initially caught off guard. Travel between most EU member countries does not require a passport. In fact, there is usually no border control at all! Our bus continued into Strasbourg, France, and we were greeted by street signs in French.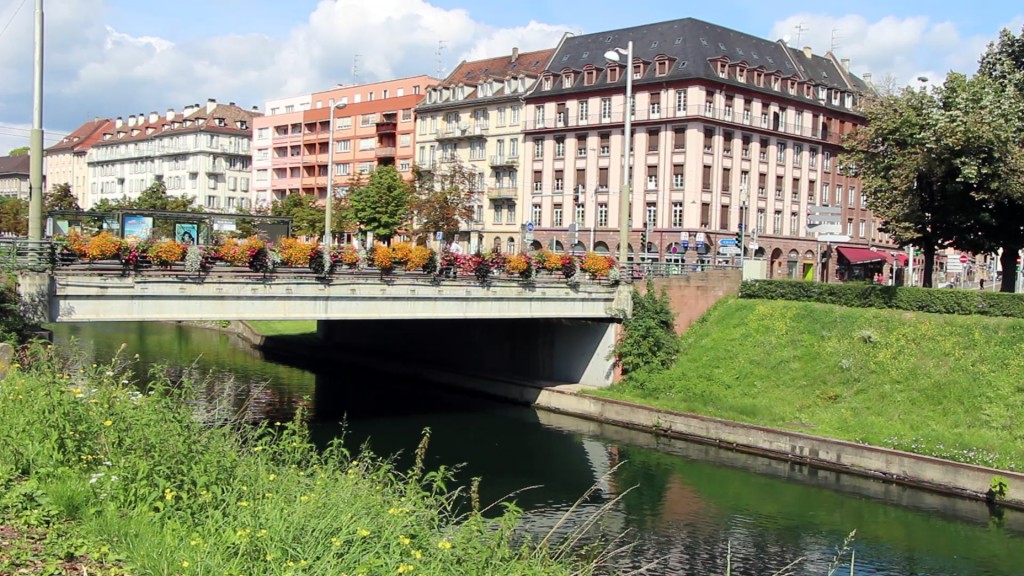 Our first stop on the other side of the border was the European Parliament, at the glass-faced building located along the Canal de la Marne au Rhin. We stopped there for a quick photo-op.
We then drove a short distance to another building at this site, le Palais de l'Europe.
After an even shorter photo session, we were finally let off at Place de l'Étoile, and began our exploration on foot. We started by walking towards the old town, which is mostly on the island at the heart of the city. Yet again, we were all met with very old architecture and really small and quaint streets.
The first major landmark we visited was le Palais Rohan, which faced the canal.
Perhaps the biggest attraction here is la Cathédrale Notre Dame de Strasbourg.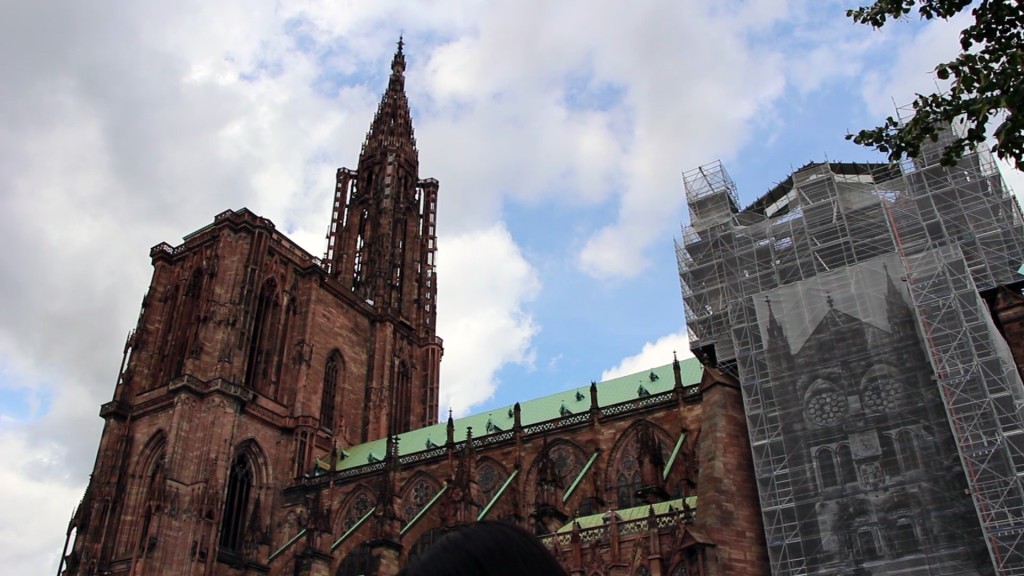 It is a giant single-towered church, with well preserved and impossibly intricate stone detailing, inside and out.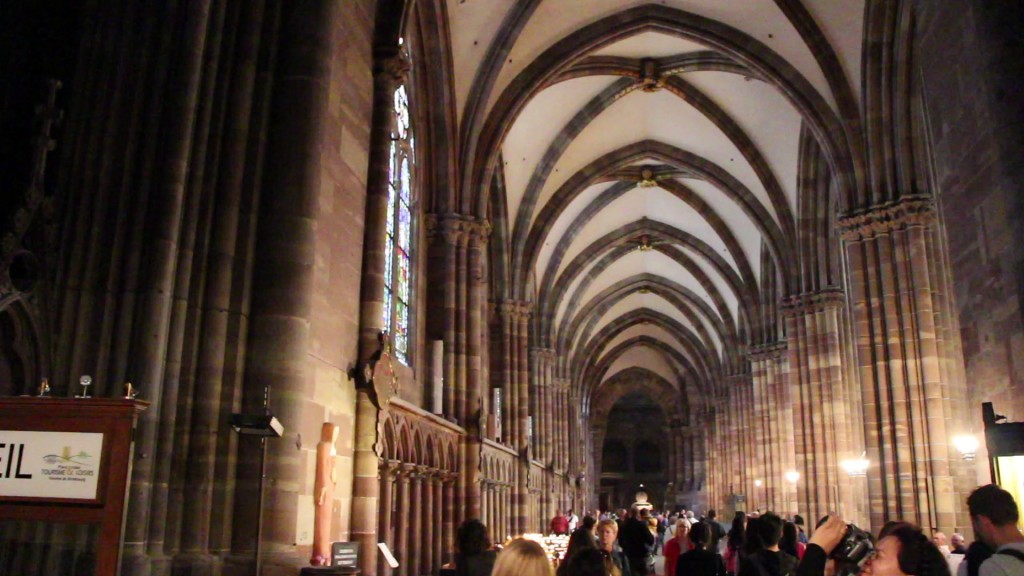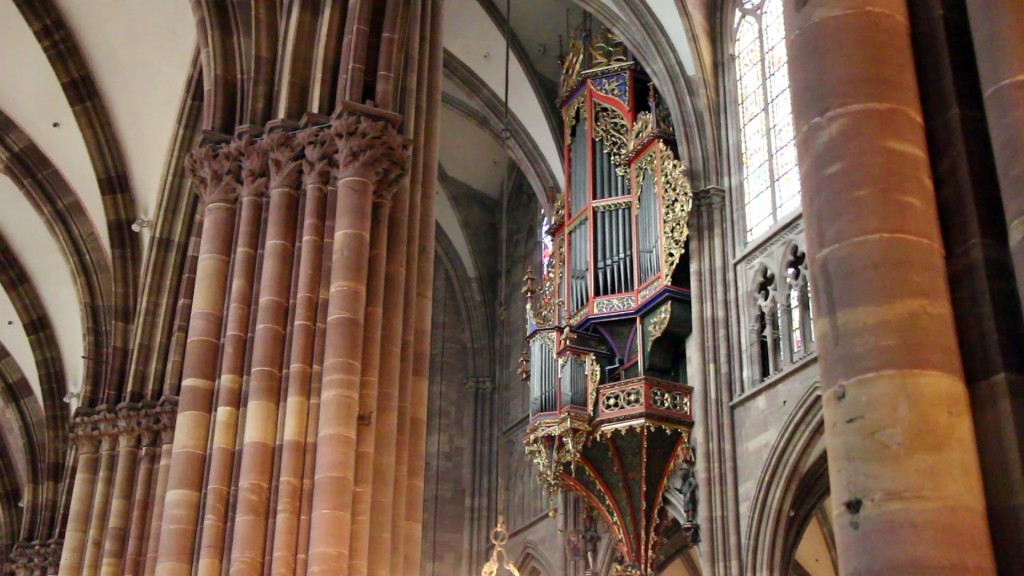 Inside, there is an astronomical clock, which keeps track of much more than just time.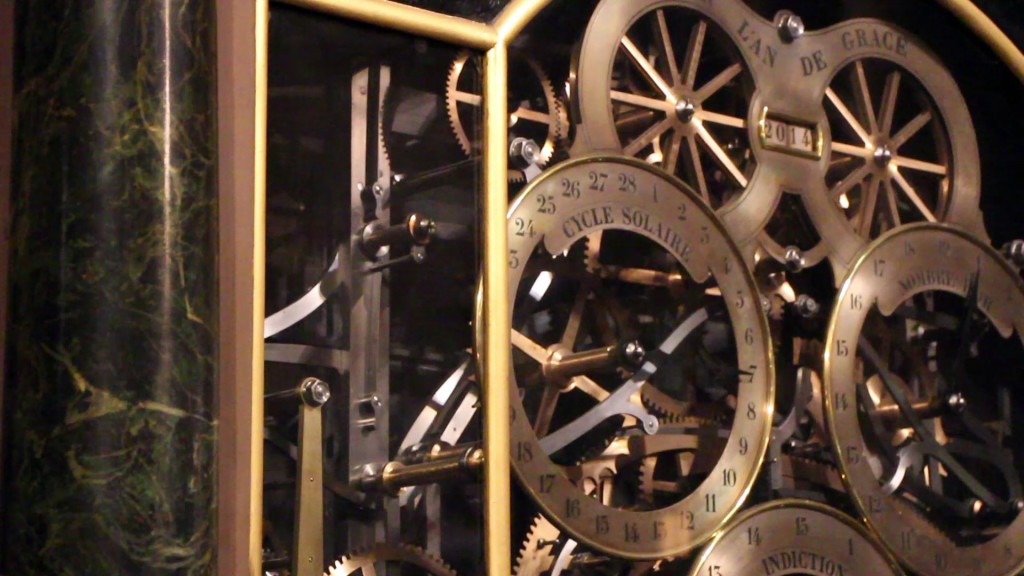 After our smaller buddy group left the church, we discovered the entire tour group had disappeared. So, after scooping up another lost soul, we wandered the little cobblestone streets of the old town some more.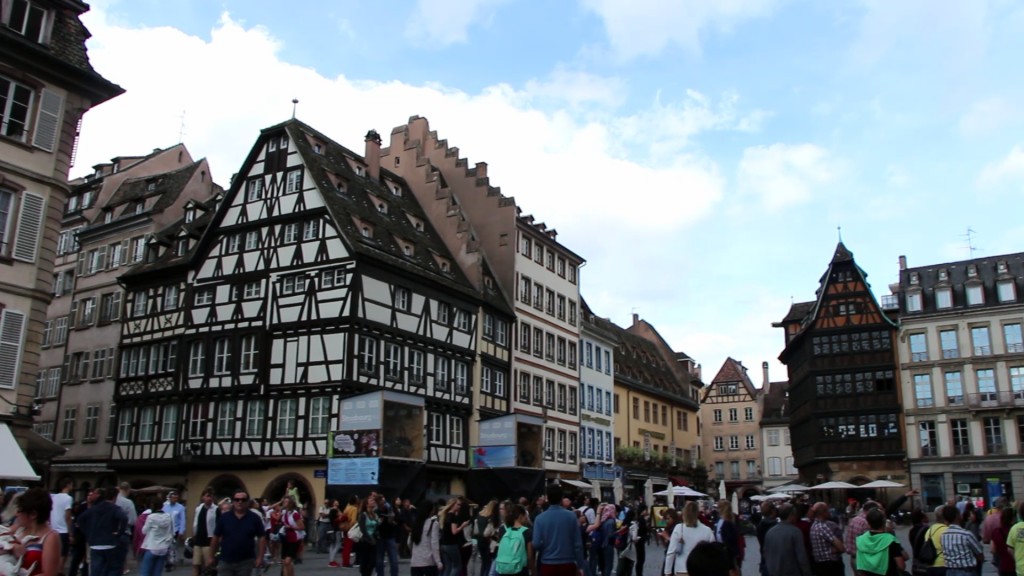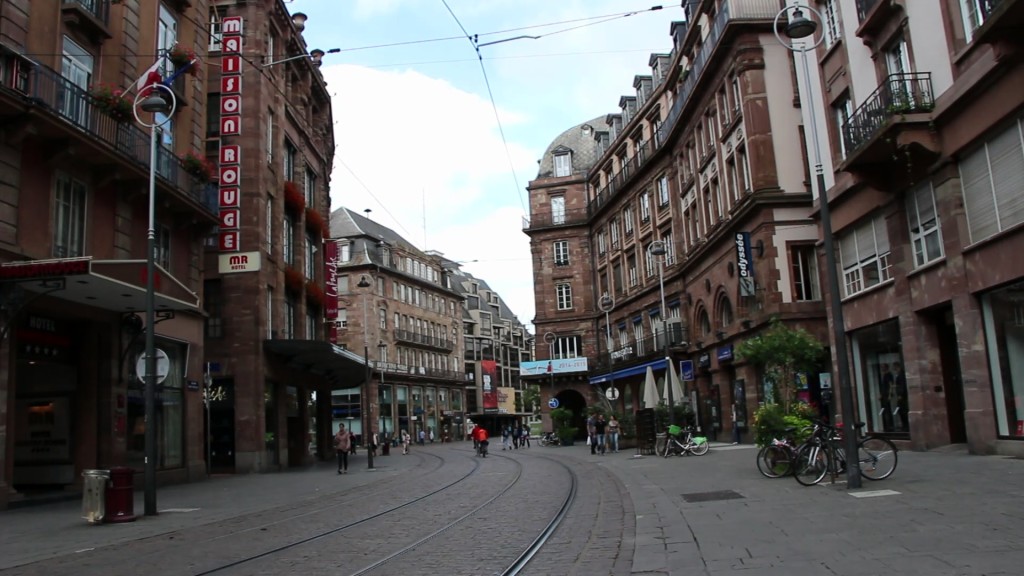 Somehow, we found the group 5 seconds before the guide announced it was time to break for lunch. So, we looked around for a place to eat and found an inexpensive pizzeria. In keeping with my (failed, but valiantly attempted) goal to try a new beer every day, I discovered a Turkish beer called Efes, which I had to try.
It was actually rather tasty, I must admit.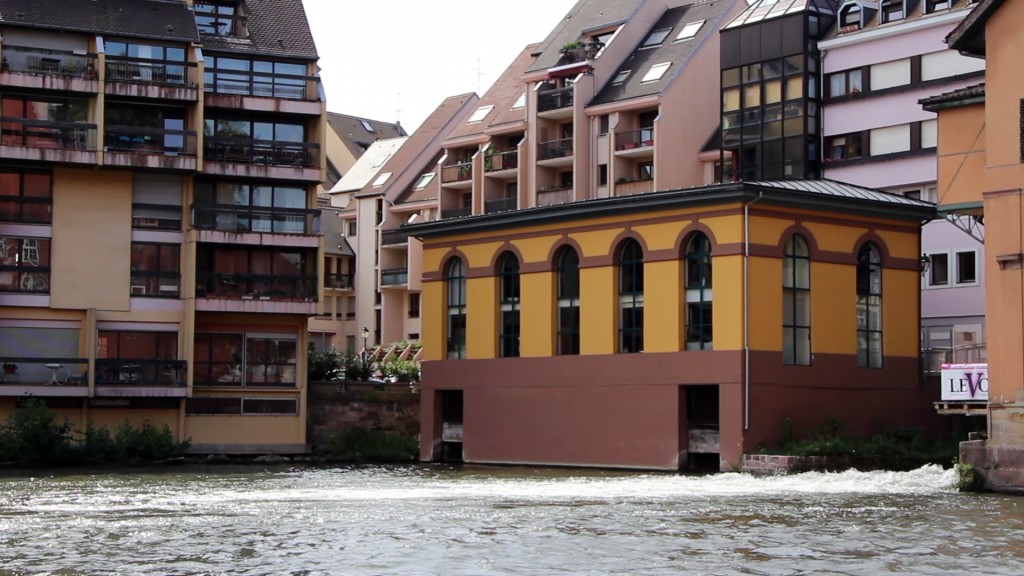 After lunch, the group met at a bridge to continue on to the Museum of Modern and Contemporary Art. There we found a diversity of expositions to explore. To get there, we got to cross this very neat covered bridge, which also seemed to double as a storage area for random sculptures.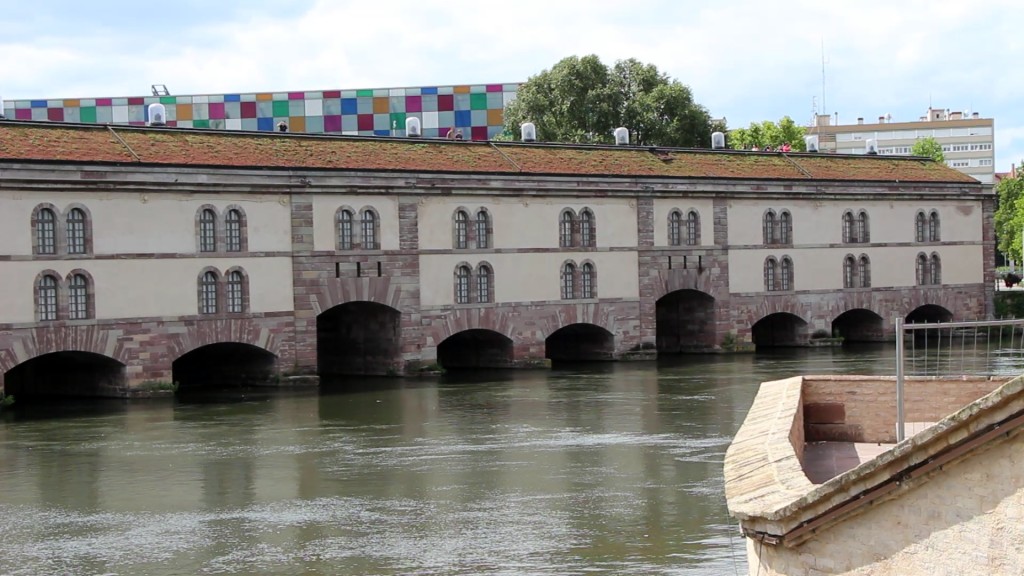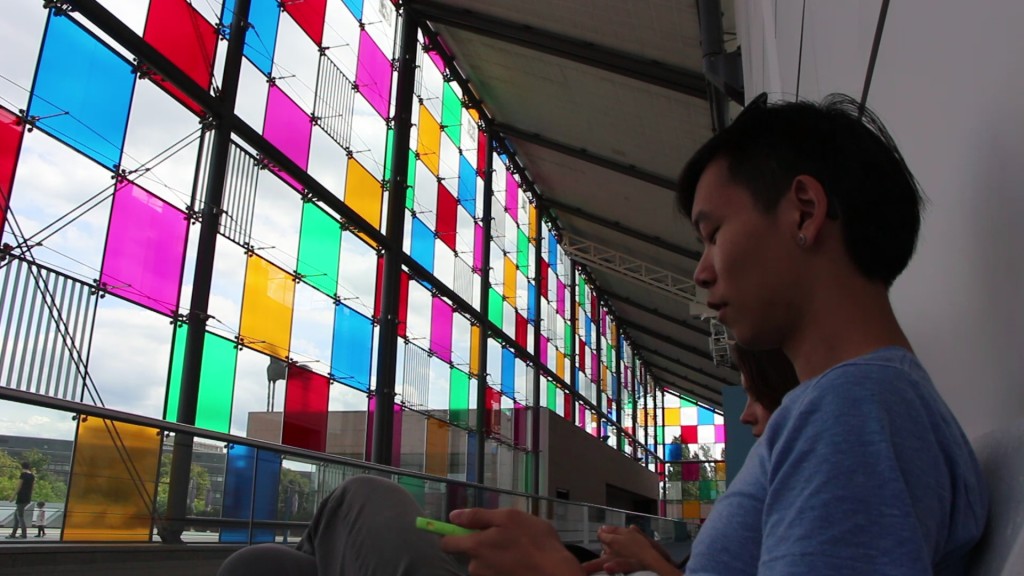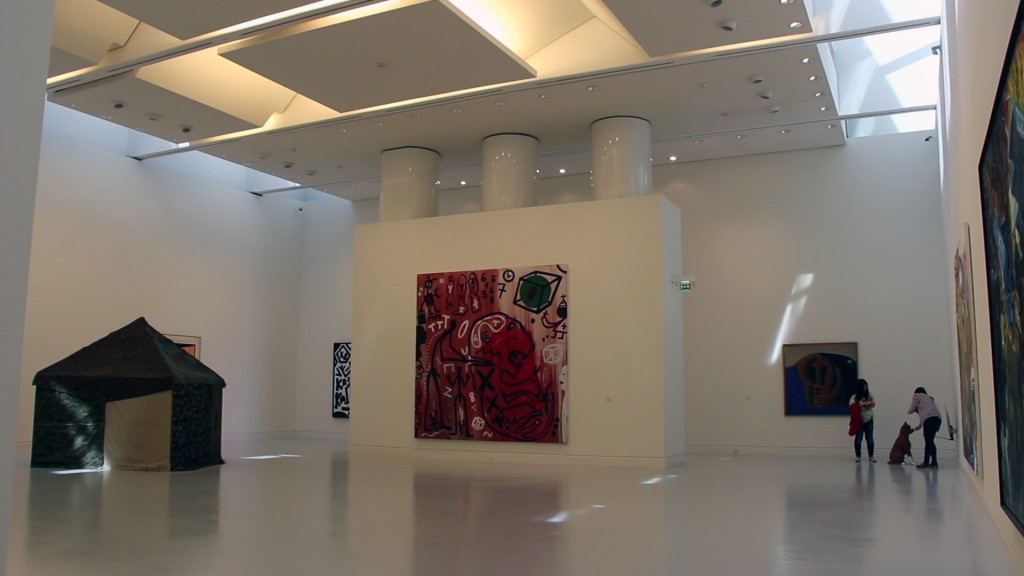 The museum was the final point of our tour, and we made our way back for the bus to Heidelberg.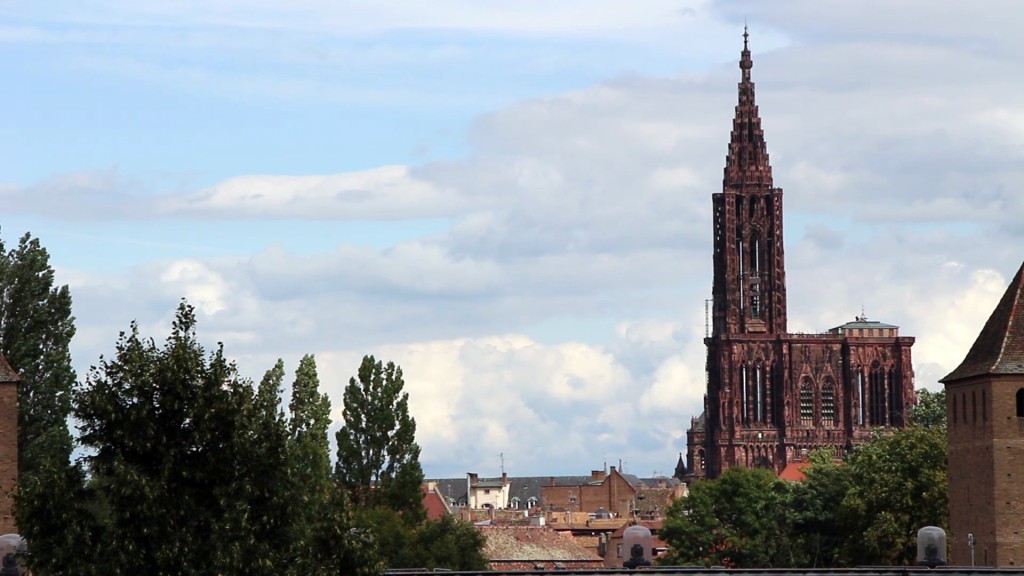 This was the second-last weekend excursion I will do here. Stay tuned for a post sometime next week about Sunday's Black Forest trip!