This morning our schedule was shifted 15 minutes ahead, meaning we had to speed-walk to our first destination: the Bundestag. This is the parliament of Germany, where laws are debated and voted on. This very imposing building allows visitors to see into the parliamentary discussions by means of windows above the hall. Visitors are able to sit in during parliament, or they can observe proceedings by peering down through the roof. The idea is for open and transparent government.
The Bundestag is lit using natural sunlight as much as possible. An array of mirrors direct sunlight into the parliamentary chamber.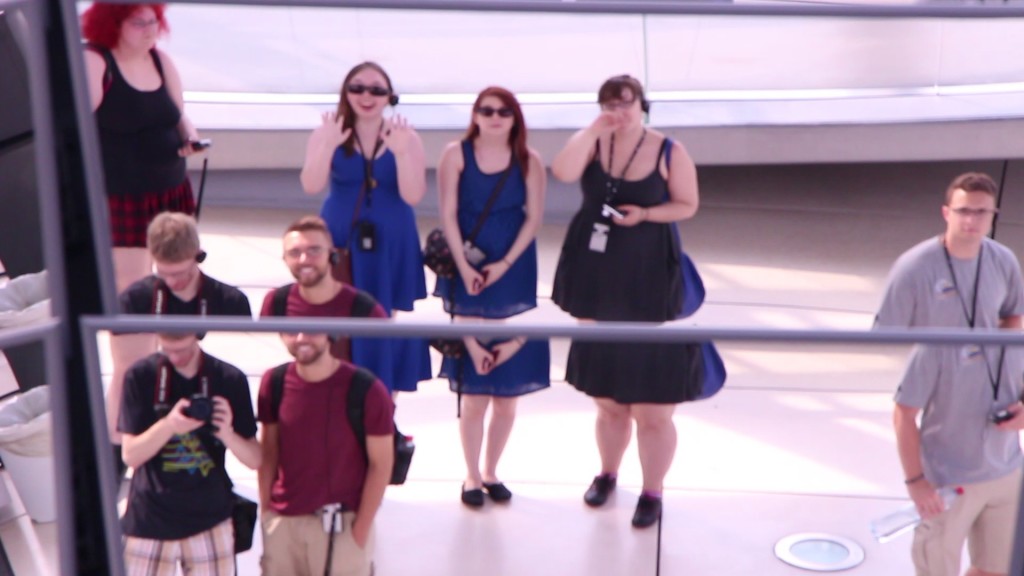 After our tour of the Bundestag, we headed back to Museuminsel (Museum Island), to obtain a day pass to all of the museums there. There are several museums on the island, though I only managed to visit the Nationalgalerie, where there are three stories of paintings and sculptures from the nineteenth century. Below is part of the Pergamon Museum, which had a line-up of about 50 minutes to get in.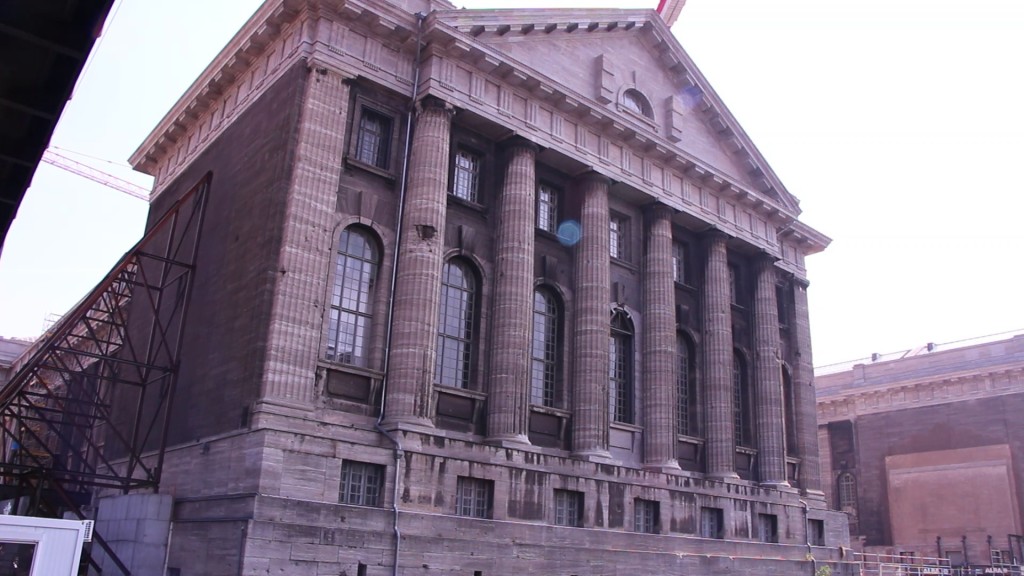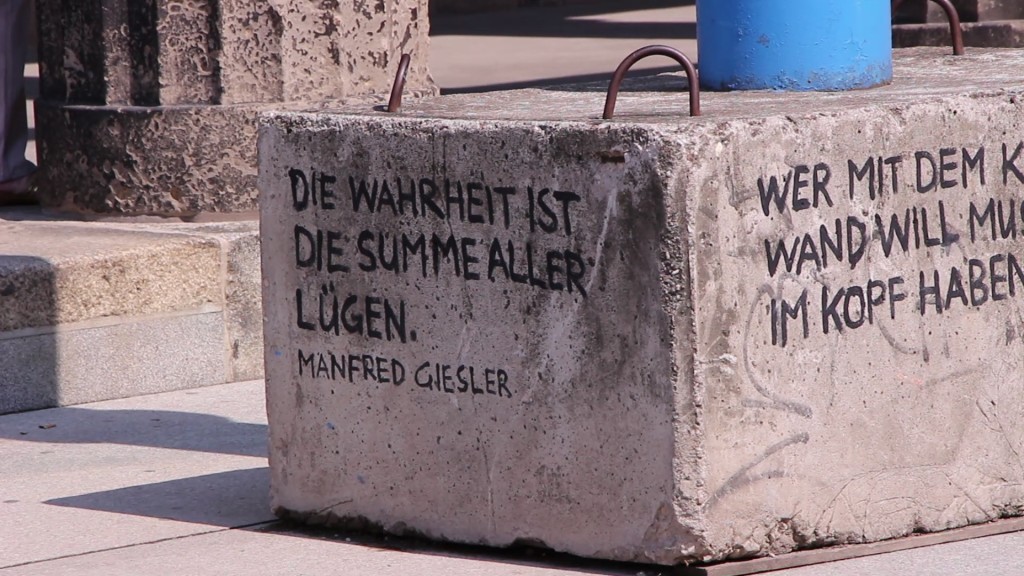 An interesting quote on concrete: "The truth is the sum of all lies." – Manfred Giesler
Once we returned, I took a power nap during the first thunderstorm I've heard in almost a year. Afterwards, I decided to give the Theater of Magic in the games room a try. I put in €0,50, only to notice after that there was already a credit in the machine. In the end, I made my money back big time: I managed to win 4 free games, and bumped the free game score threshold from 230 million to 350 million. For half a Euro I was able to play 6 games, which helped me get my pinball fix for the day. It was very satisfying to hear the knocker firing over and over.
This evening, I was delighted to find that our hostel was serving Sommersby Apple Cider, in a glass bottle! It was priced the same as beer, and it sure made my night to have that taste again. Earlier on, while visiting the grocery store, I discovered they carried Captain Morgans pre-mixed with cola – in a can! Very strange, but sadly not good value. It was over €2.80 (approx. $4). In general, though, liquor is cheaper here, with a 26 0z of Captain Morgans costing under $20 CAD, and 375ml of Jäger being under $10 CAD.
Like every day, my focus was on filming, not photographing. My plan is to produce a video of Berlin, and during the Heidelberg portion I will develop individual sequences for our excursions and other interesting partsof the experience.
Tomorrow morning we have another early departure, as we are going on a field trip by train to Potsdam. More updates to come!