It was another early morning, where we had to catch the S-Bahn all the way to Potsdam. Potsdam is in the far-West of Berlin, and when the train finally arrived we had to walk quickly to make it to Sanssoucci Park.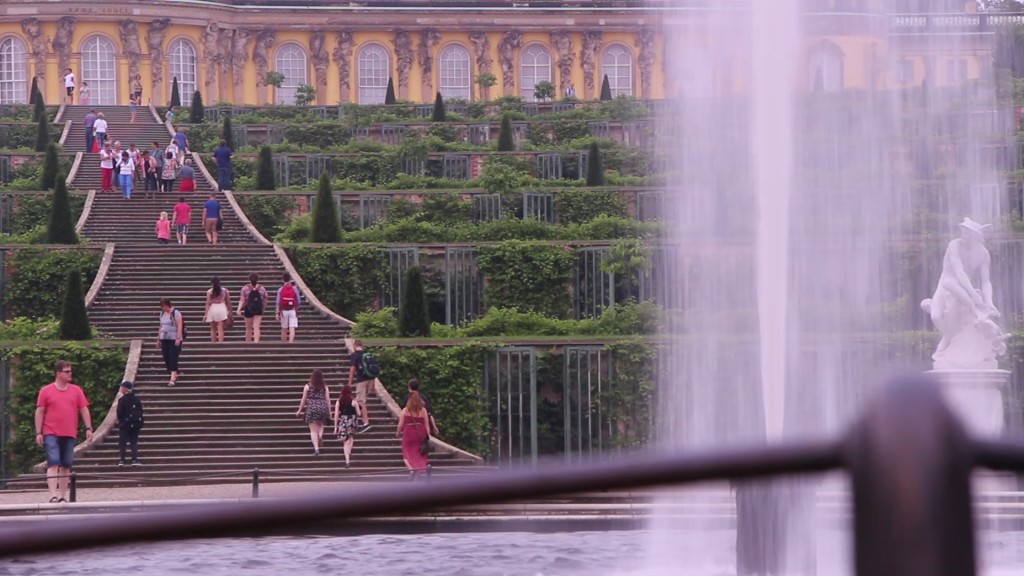 This enormous park has several palaces and structures, many of which were made solely for decorative reasons. We had a tour inside of Sanssoucci Palace, to which we arrived too late to take the tour as a single group. Regardless, it was a remarkable summer home which was very well preserved.
By this time it was lunch, and we stopped by a small casse-croute equivalent selling German fast food. Here I had my first Wiener Schnitzel!
Afterwards, we enjoyed a long walk around the grounds, seeing the other palaces and buildings, and enjoying a few moments of light rain. The grounds were filled with tall trees and statues, and paths that stretched all over.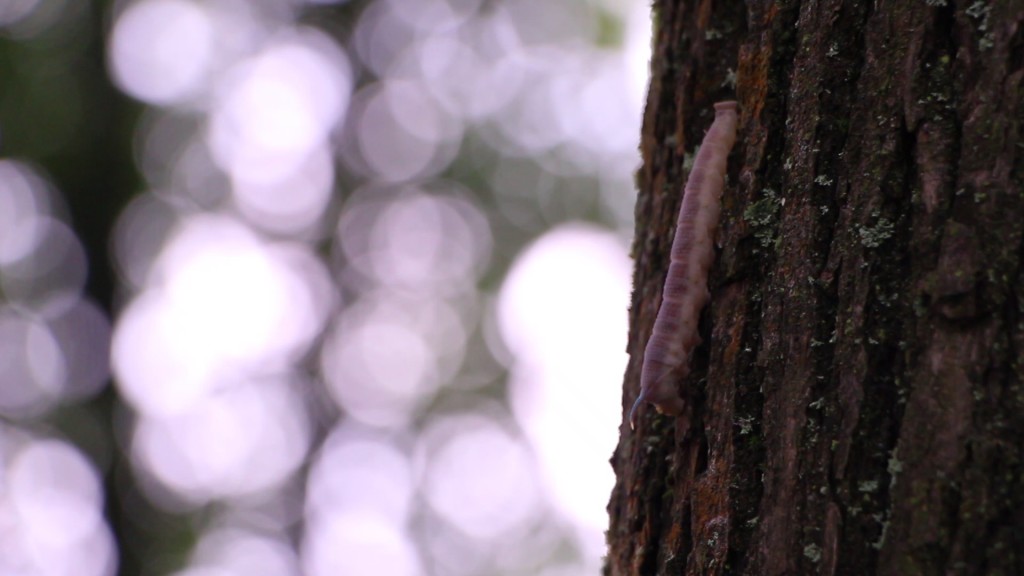 Once we made it out, we made our way to downtown Potsdam, and walked through the market in front of the Potsdam Brandenburger Tor. Here we enjoyed some time to sit down, have an ice cream, and see some of the shops that lined the alleys.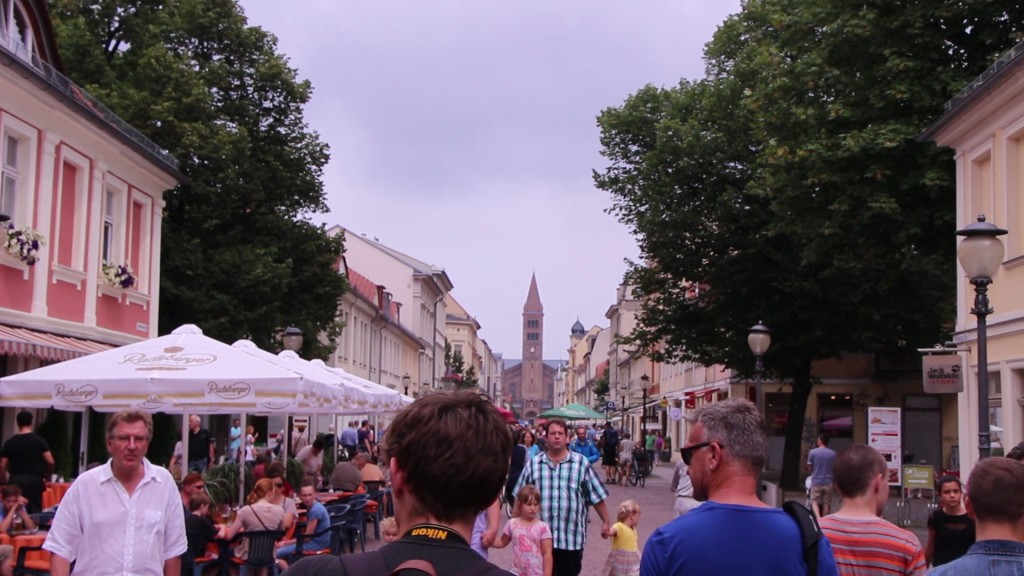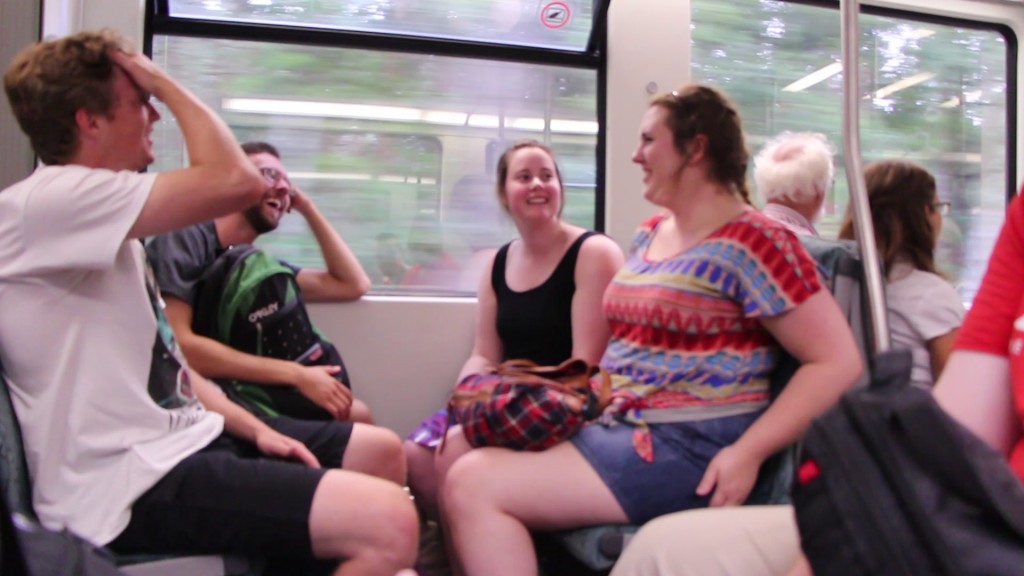 On our way home, we played several rounds of 20 questions to keep entertained, and this evening I enjoyed my first döner kebap sandwich. It was delicious, and at 3.30 Euro is was very affordable. I'd say, at 3 out of 4 food groups this is the best meal by value here! No pictures of this, but I doubt it will be the only one I have. Superb meat slices with vegetables and herb sauce. In order to go there, we had to wake Jonathan to join us. Multiple methods were employed. This one was not very successful.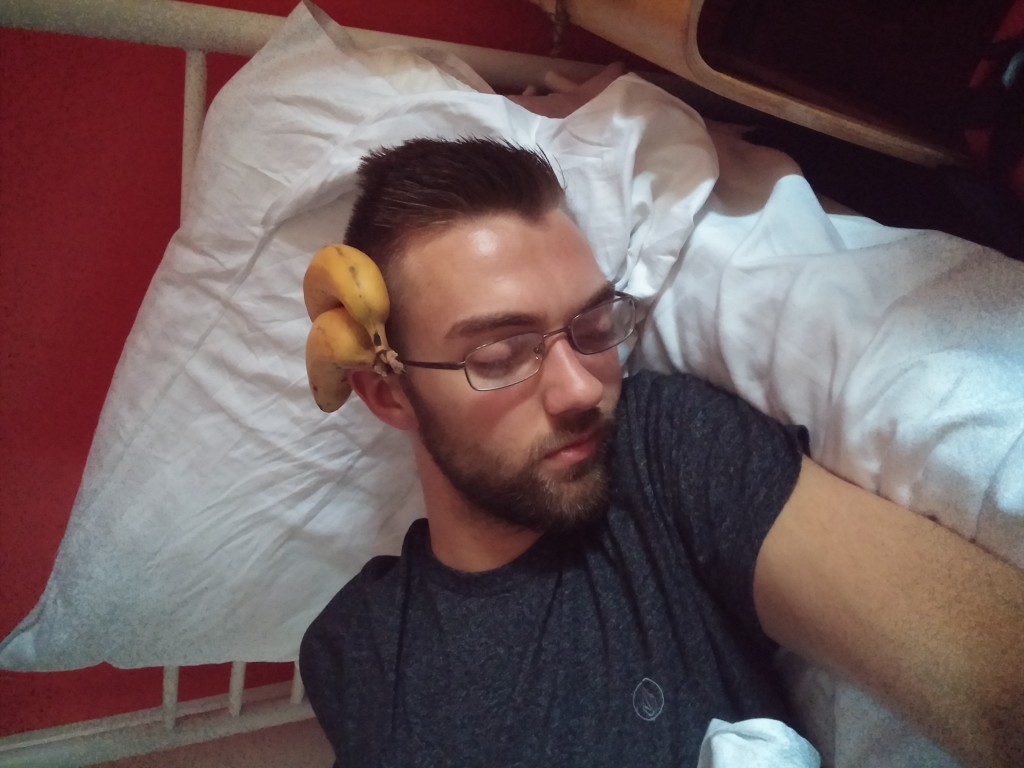 After this great supper, we went out to a swing dancing club, Clärchens Ballhaus. It was very old fashioned, and a really great way to burn off some energy on the dance floor. After a few dances with some friends from our group, and a cute German girl, it was time for me to return to the hostel and go to sleep.
Tomorrow we go on an adventure where students plan the transportation to our destination. Should be interesting, and as always, more to come!